15-20, 24-28 June 2018
1500 km
It is enough to cross the border into Quebec to immediately feel the differences – everyone around speaks French, all signs are in French, KFC is now PFK and can only be recognized by the logotype.
Well, we were told that we would find Quebeckers not to be as opened as the rest of Canadians, but that wasn't the case. Even the language being a big barrier, with our baby's level French a smile from ear to ear and waving our hands, we met and spoke with many people.
In Farillon National Park we saw our second bear, but this time  just about 50 m from us on a forest trail.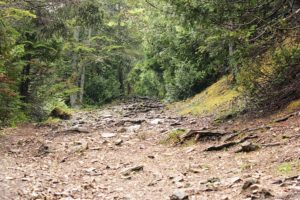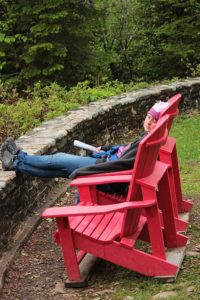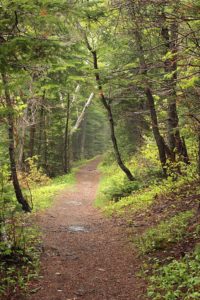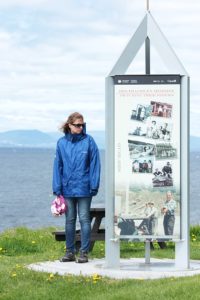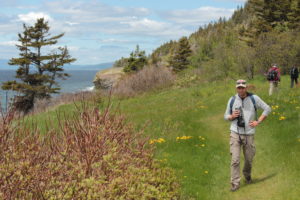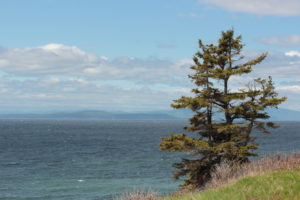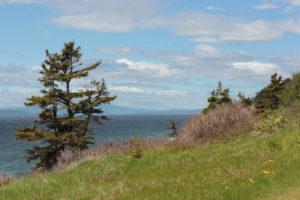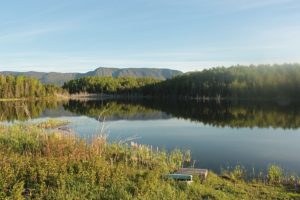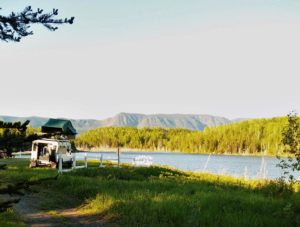 Of course we don't have picture of it 🙂 Marzena was scared and for the rest of the hike was doing tremendous noise insuring that no wildlife would appear in our way. Through our Quebec tour we saw seals, beavers and some very nice marmots.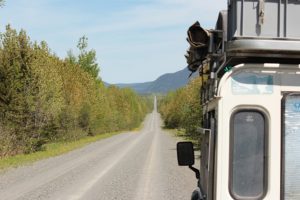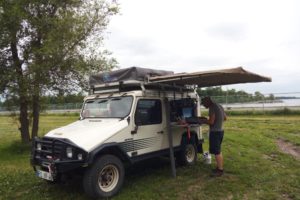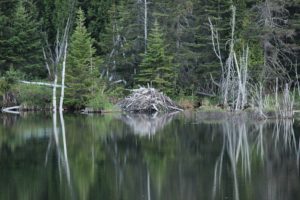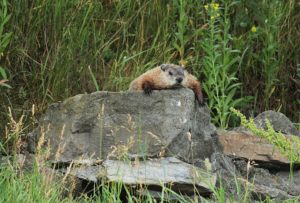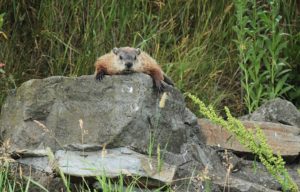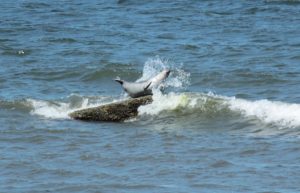 Along with our own cooking we just had to try the traditional Poutine – french fries and cheese curds topped with a brown gravy. A dish born in the fifty's in Centre-du-Québec.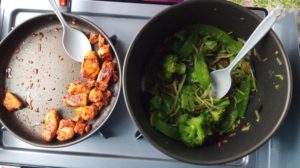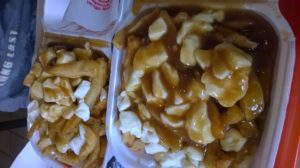 But the real delicacy came unexpectedly when we met Sebastian and his daughter in a Walmart parking lot.
Being himself and his wife enthusiastic motorbike travelers, we began a conversation that ended up with the invitation to spend the night at their house!
There, beside sharing information about all the places that we should see in Canada and US, we were presented with maple syrup, maple butter and maple toffee, all made by Genevieve's parents. We even got a can of maple syrup made from maple extracted in the traditional way. To all of you, Sebastian, Genevieve and Angeline (sorry, but we forgot the name of the dog), many thanks.
We are really thankful for your hospitality.