12-15 and 20-24 June 2018
2ooo km
The weather since the beginning of our trip was not the best but so far we had managed. But in New Brunswick it was too much – rain, wind, cold – made it almost impossible to camp and explore. We fled to the next province for a moment just to return to New Brunswick from the coast line, hoping for better weather. And it worked out. We spent the night at the beach near Dalhousie and it was wonderful. The ocean was as calm like as a lake, the colours of the setting sun, had a barbecue, all of this with a view from the tent.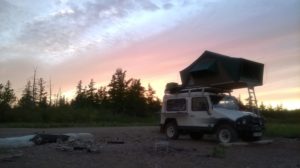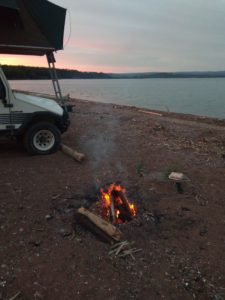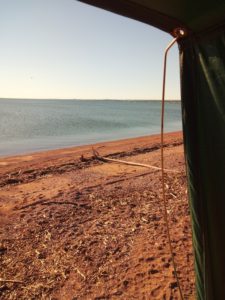 On the next day in the parking lot of the popular Canadian coffeehouse Tim Hortons we met Keith Jalbert, and after a short conversation, he offered to show us a magical place. Well, we followed him to see this: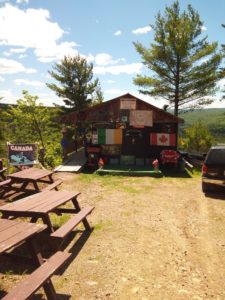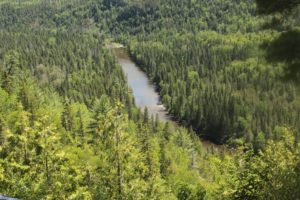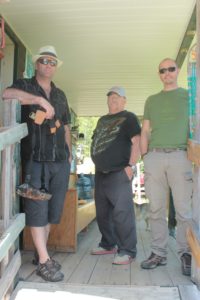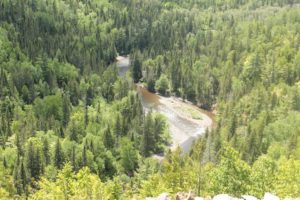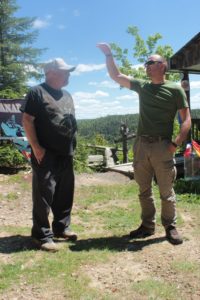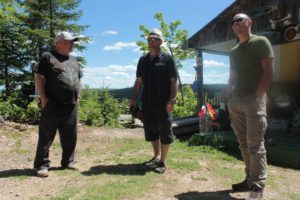 Paul's lookout is a place in the middle of the forest, an oasis of peace, not even the very well-known by local people. The owner, Paul, promised his dad that he would keep take care of this place. A cottage on a cliff with a fabulous view. One can only imagine what this place looks like in autumn, when the leaves explode with the colours. Coyotes, moose and other animals can also be observed. Thanks Keith for showing us, thanks Paul for the opportunity to see a piece of your life.
At the same day, we decided to camp on a small island of Poskuda on the eastern part of the province. New Brunswick is the only province in Canada that is truly bilingual. Signs, information points – everything is translated into both languages. During some time, we can say that three nation cohabited here, the Mi'kmaq people, the Acadians descendants of the French, and descendants of the British.
At one of Poskuda's beaches we met an Acadian farmer that was able to speak some English. Conversation took place using two languages ​​and three pairs of hands. It went so well that we ended up receiving a gift. We do not even know his name, we didn't take a picture, we have no way to thank him. We received lobster, a local delicacy. Sergio was again in paradise and was eating straight from the box. Marzena, thinking that the lobster was not properly dead raped it with avocado and fresh tomatoes!!! No lobster deserves such an ending.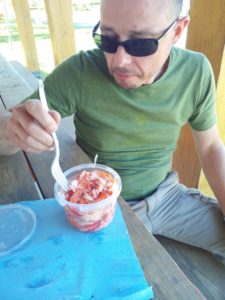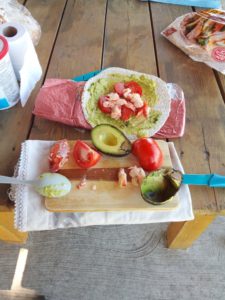 We also met, in Grand Falls by the waterfall, Dan.
His full name being Daniel Zolondek 🙂 after his Polish grandfather's surname, although a bit changed. Fortunately for Dan's delight, we still had a little of Gorzka Żołądkowa 🙂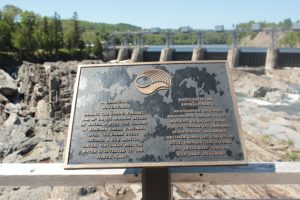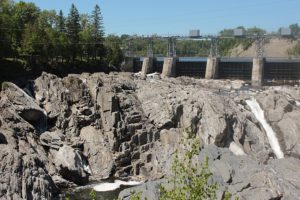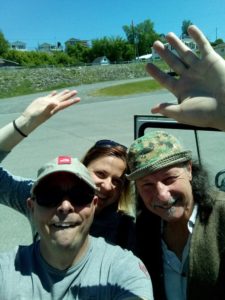 New Brunswick is also forests and its wildlife. We were surprised to see a warning sign "slow down moose crossing for the next 40 km" by the roadside. So we did slow down and good that we did because we came a cross with 4 moose, just by the side of the road! One even cross in front of us. Unfortunately, the recorded video is not suitable for publication but the pictures are.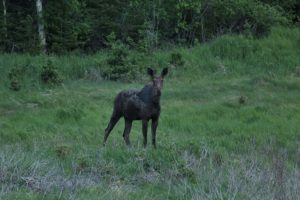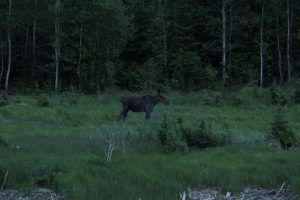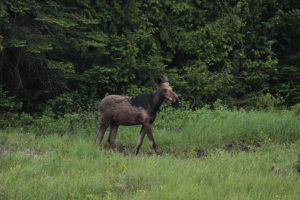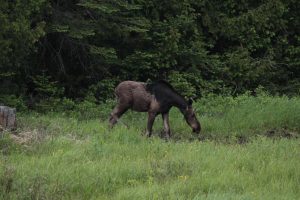 Covered bridges – around here you can find a dozen or so. Architectural attraction.
And finally a story that connects people and animals. Gino and Fran Roussel at Baisley Lodges. They have to be amazing people, because they have dogs – thirty of them. This dogs are all trained sled dogs, some already retired others eager to star their next race.
Gino, a veteran who created a place where other veterans can go, sit down, talk; Cement Hill. Cement Hill is made of 158 cement bags, each representing a Canadian soldier who died in Afghanistan.
We only spent a few hours with them, definitely not enough! They shared with us many stories and are still sharing through the book that Gino wrote, "SPIRIT DOGS".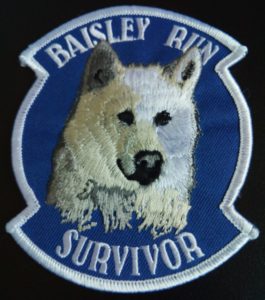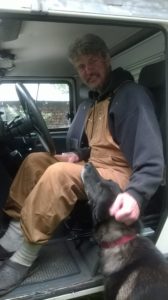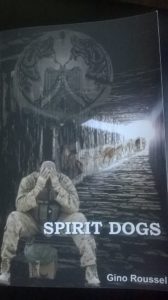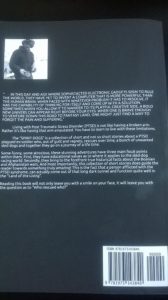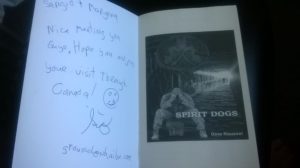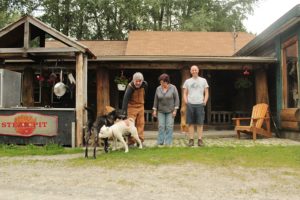 We definitely recommend to follow them on FB
https://www.facebook.com/gino.roussel and https://www.facebook.com/Baisley-Lodges-108613102494477/ and to buy books through Amazon.
And it's best to visit them in person and see what amazing people they are.