15-20, 24-28 czerwiec 2018
1500 km
Wystarczy przejechać granicę z Nowym Brunszwikiem żeby od razu zobaczyć zmiany – wszyscy wkoło mówią po francusku, wszystkie znaki są po francusku, KFC to już nie KFC tylko PFK a rozpoznać można tylko po logotypie. Nasz francuski jest na poziomie niemowlaka – uśmiechamy się od ucha do ucha i machamy rączkami.
W Parku Narodowym Farillon zobaczyliśmy niedzwiedzia, i to z bliska. Siedział sobie na szlaku jakieś 50 metrów od nas jak wyłoniliśmy się zza zakrętu.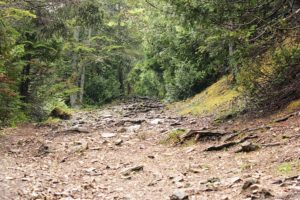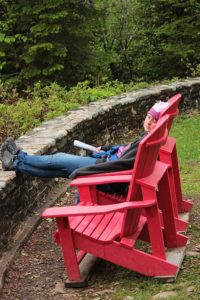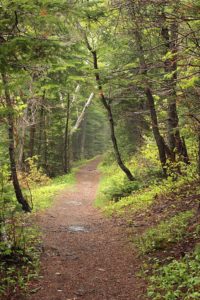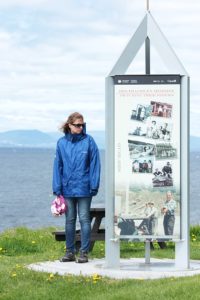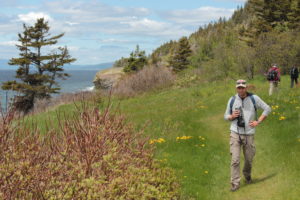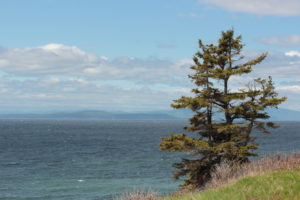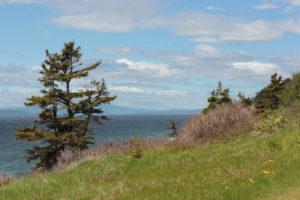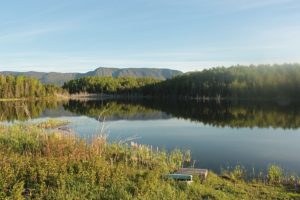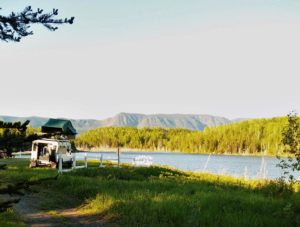 Dokumentacji fotograficznej ze spotkanie nie mamy. Do końca wyprawy Marzena była przerażona i robiła niemiłosierny hałas informujący jakąkolwiek dziką zwierzynę o zmierzających osobnikach w ich kierunku.
W ciągu naszego przejazdu przez prowincję widzieliśmy jeszcze między innymi: foki, bobry i świstaki. Jeden z tych ostatnich mieszkał niedaleko naszego obozowiska i został ze wszech stron obfotografowany. Najlepiej jednak prezentuje się odpoczywając na kamieniu.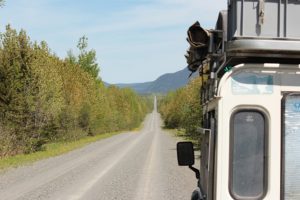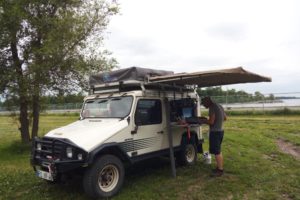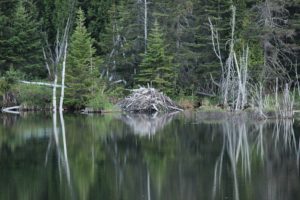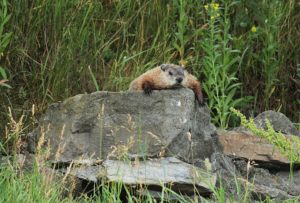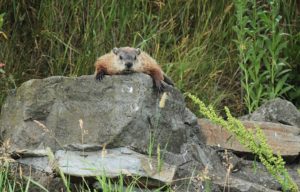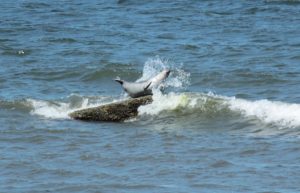 Najczęściej sami gotujemy, ale nie można poznać kultury i obyczajów danego kraju jeżeli nie spróbuje się kultowych potraw. Potrawą z Quebecu, a nawet nazywaną kanadyjską potrawą narodową, jest Poutine. Wynaleziona w latach pięćdziesiątych ubiegłego stulecia składa się z 3 składników – frytek (dość grubych, chrupiących z wierzchu i miękkich w środku, kawałków sera w temperaturze pokojowej, a wszystko to polane jest gęstym, aromatycznym sosem, który przypomina pieczeniowy.  Spróbowane, zaliczone 🙂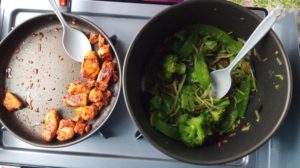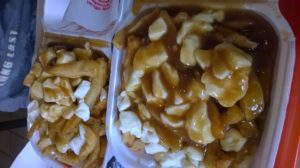 Ale najlepsze było jeszcze przed nami. Niespodziewane spotkanie na parkingu centrum handlowego przerodziło się w zaproszenie do domu. Sebastian i jego córka Angeline zaciekawieni naszym wehikułem zaczeli z nami rozmawiać i okazało się, że jest to rodzina z podróżniczym hobbym. W domu dodatkowo zostaliśmy poczęstowani syropem klonowym z rodzinnej uprawy Genevieve (żony), a dodatkowo poznaliśmy masło klonowe i toffi klonowe. Pyszności. Wieczór upłynął na wymienianiu się doświadczeniami podróżniczymi. Dostaliśmy całą masę cennych wskazówek dotyczących głównie Stanów Zjednczonych. Jednocześnie była to możliwość poznania z bliska Kanadyjczyków, ich pomysłów na życie, trochę historii, głównie prowincji i codziennej rzeczywistości. My, z drugiej strony, byliśmy ambasadorami naszych krajów opowiadając o naszych obyczajach i historii. Dostaliśmy też puszkę domowego syropu klonowego, niesamowite!
Sebastian, Genevieve, Angeline i futrzaku (aaa nie pamiętamy imienia) dziękujęmy za Waszą gościnność. Jesteście niesamowici! Zaprosiliście obcych sobie ludzi, mówiących w innym języku do swojego domu po kilkuminutowej rozmowie. Szacunek.