12-15  i 20-24 Czerwiec 2018
2ooo km
Pogoda od początku naszego wyjazdu nie była wspólpracująca ale dawaliśmy radę. No ale Nowy Brunszwik to już nas rozłożył na łopatki – deszcz, wiatr, zimno – ciężko było biwakować i zwiedzać. Uciekliśmy na chwilę do kolejnej prowincji, żeby zaatakować Nowy Brunswick od strony wody licząc na poprawę pogody. No i udało się. Nocowaliśmy na plaży w okolicy Dalhousie i było cudnie. Ocean spokojny jak jezioro, mogiczne kolory zachodzącego słońca, ognisko na plaży i grilowane speciały i widok z namiotu.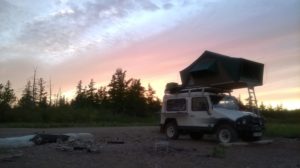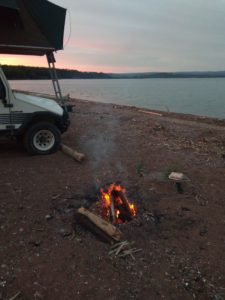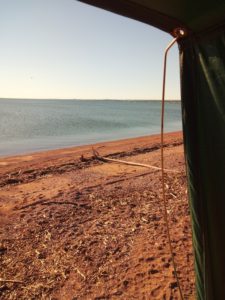 Kolejnego dnia na parkingu popularnej kanadyjskiej sieci kawairni Tim Hortons poznaliśmy Keith Jalbert i po krótkiej rozmowie zaproponował, że pokaże nam magiczne miejsce. No i pojechaliśmy za nim żeby zobaczyć to: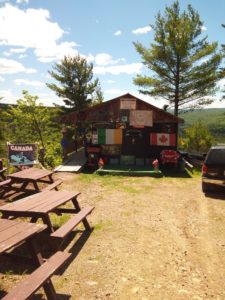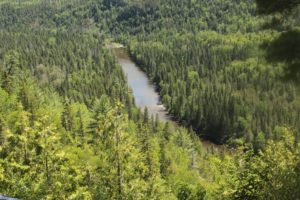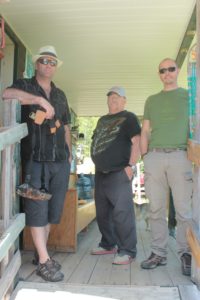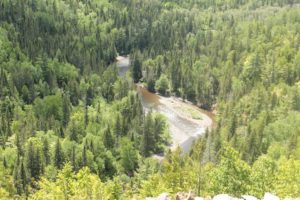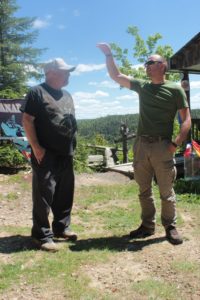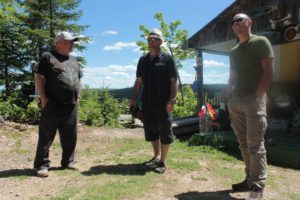 Paul's lookout, czyli widok Pawła, to miejsce pośrodku lasu, oaza spokoju, nawet nie dokońca znana przez lokalnych. Własiciel, Paweł, obiecał swojemu tacie, że zachowa to miejsce. Domek nad urwiskiem z bajecznym widokiem. Można sobie tylko wyobrazić jak wygląda to miejsce jesienią, gdy liście eksplodują ferią barw. Kojoty, łosie i inne zwierzęta też można obserwować. Dzięki Keith za pokazanie nam, dzięki Paul za możliwość zobaczenia kawałka Twojego życia.
Tego samego dnia postanowliśmy biwakować na małej wysepce Poskudie wschodniej części prowincji. Nowy Brunszwik to jedyna prowincja w całej Kanadzie, która jest dwujęzyczna. Znaki, punkty informacyjne – wszystko jest tłumaczone na obydwa języki. Jednocześnie obok ludów które mieszkały tu od dawna, między innymi ludności Mi'kmaq mieszkają tu potomkowie Francuzów tzw Acadians, którzy mówią tylko po francusku, jak i, potomkowie Brytyjczyków, którzy mowią tylko po angielsku. I na plaży w Poskudie spotkaliśmy Acadiana mówiącego po francusku, rolnika. Rozmowa z użyciem dwóch języków i trzech par rąk zaowocowała w prezent, który otrzymaliśmy. Nawet nie znamy jego imienia, nie zdażyliśmy zrobić zdjęcia, nie mamy jak mu podziękować. Otrzymaliśmy od niego mrożonego homara, lokalny przysmak. Sergio znowu był w raju i jadł wprost z pudełka. Marzena rolowała.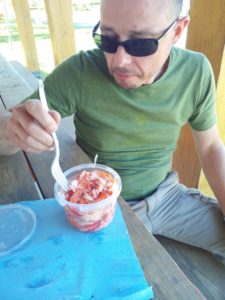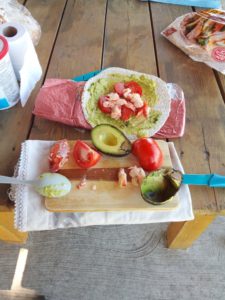 To nie koniec jeszcze o mieszkańcach tej prowincji. W miejscowości Grand Falls, przy wodospadzie, zaczepił nas zaciekawiony naszym samochodem Dan. Daniel Zolondek 🙂 Po dziadku polskie nazwisko, choć już trochę zmienione. Na szczęście Gorzka Żołądkowa była na pokładzie 🙂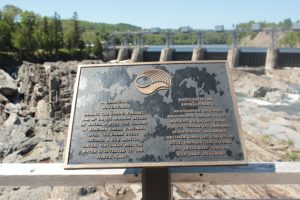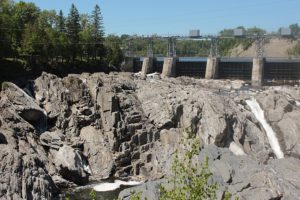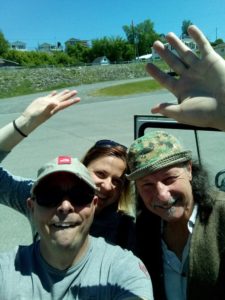 Nowy Brunszwik to też lasy i ich mieszkańcy. Sergio był zdziwiony jak przy drodze może stać znak "uwaga na łosie" przez 40 km. A więc stoi i powinien stać, bo spotkaliśmy 4 osobniki na poboczu, jeden nawet przebiegł przed nami. Niestety nagrany filmik nie nadaje się do publikacji ale zdjęcia też są.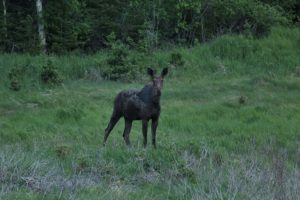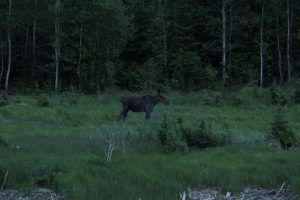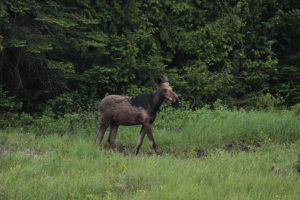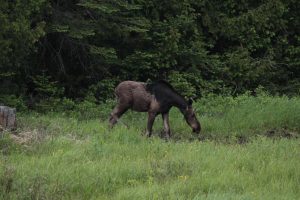 Zadaszone mosty – można znaleźć ich tutaj kilkanaście. To ochrona mostu przed śniegiem i ewetualnym zawalniem z tego powodu. Ciekawostka architektoniczna.
I na koniec historia która łączy ludzi i zwierzęta. To muszą być niesamowici ludzie, bo mają psy – a dokładnie trzydzieści czworonogów. Gino i Fran Roussel i ich Baisley Lodges. Gino, weteran, który stworzył miejsce, do którego inni weterani mogą przyjść, usiąść, pogadać; Cement Hill, Góra Cementu, 158 worków cementu zużytych dla upamiętnienia 158 żołnierzy kanadyjskich którzy zgineli w Afganistanie; i psy zaprzęgowe a dokładnie 30 z nich, przygarnięte przez nich. Spędziliśmy z nimi tylko parę godzin, zdecydownie za mało! Opowieści było mnóstwo, a jeszcze więcej przed nami bo mamy jego książkę.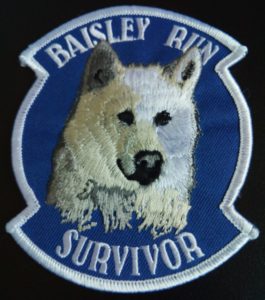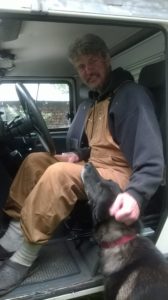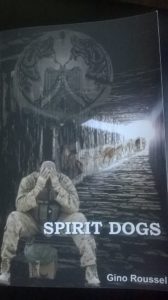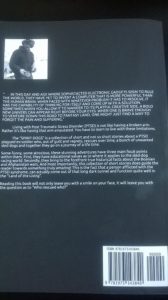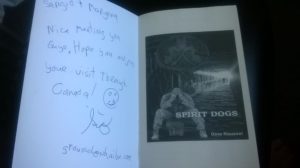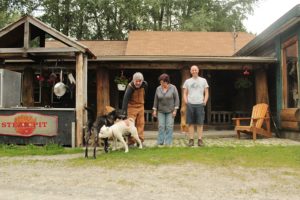 Zdecydownie polecamy ich do śledzenia na FB
https://www.facebook.com/gino.roussel i
https://www.facebook.com/Baisley-Lodges-108613102494477/ oraz do zakupu książki przez Amazon.
A najlepiej odwiedzić ich osobiście i przekonać się jaki niesamowitymi osobami są.